As the broader healthcare system's focus on mental health continues to rise, so too do the fortunes of the startups working to address it. Since chronicling Author Health's $115 million entrance in the last edition, a number of other behavioral health startups have raised funds with many more currently in the process (stay tuned).
Despite the challenging fundraising environment, the team at Rock Health calculated that mental health startups still pulled in $569 million in just the first half of 2023. With President Biden's recently proposed rule requiring payors "to make sure people have equivalent access between their mental health and medical benefits", the behavioral health train is showing no signs of slowing down.
"By 2027, virtually every memory care unit in the country will be full"

- Pegasus Senior Living CEO Chris Hollister
On the other side of the spectrum, PE-backed Attane closed its doors last month. After CIP Capital's investment into the longstanding, traditional Senior Living marketing firm GlynnDevins in 2018, Attane was born when they subsequently acquired two digital marketing firms Bluespire and Linkmedia 360. Besides bringing modern marketing techniques, these organizations diversified Attane's client base into health care, rehab, and even self-storage.
In 2020 the combined companies were flying high with over $100 million in revenue, but just two years later that number dropped below $50 million. The Covid-19 pandemic certainly hit Senior Living sales & marketing early, but most survived and are now thriving thanks to a renewed focus on occupancy during the recovery. Perhaps Attane just bit off more than it could chew, but regardless of why, there's now a sizable gap in the market. We're looking forward to see who fills it, and how.
---
July Highlights
VitalConnect, creator of the VitalPatch - a wireless cardiac monitoring device, raised $30 million to advance key partnerships with US hospital systems (Finsmes)
CarePredict, a wearable-based system for Senior Living that improves care quality, raised $29 million to further develop and expand it's AI capabilities (MobiHealthNews)
Siphox Health, developer of a silicon-based at-home blood testing device, raised $27 million to further its goal of putting a lab-grade health testing device in every home (TechCrunch)
Verifiable, which automates healthcare credentialing and compliance, raised $27 million to double-down on its partnership with Salesforce and develop new product lines (TechCrunch)
Herself Health, a provider of holistic primary care for women over 65, raised $26 million to open two more clinics in the Minneapolis-St. Paul region this year and at least one in a new market in 2024 (TechCrunch)
Hippocratic AI, which uses AI to enhance clinical documentation and improve patient care, raised $15 million to further develop its chatGPT-like platform and expand its collaboration with three healthcare systems (Becker's Hospital Review)
GenHealth AI, a generative AI application trained on medical data to lighten administrative burden, raised $13 million to build out use cases for health insurers and care providers (Axios)
Family First, a caregiving benefit for employers that combines AI with an expert care team, raised $11 million to further expand the platform and enhance the range of services offered (MobiHealthNews)
Uplift, a direct-to-consumer telemedicine platform providing virtual-first psychotherapy and psychiatry, raised $10.7 million to expand beyond the 5 states it currently operates in (Axios)
K4Connect, the Senior Living resident communication and engagement platform, raised $8.9 million to continue advancing FusionOS - its "many-to-many" API integration capability (Finsmes)
Helpful, a new app out of Redesign Health that supports family caregivers by combining insurance benefits and medical records in one place, raised $7.5 million and launched (TechCrunch)
Peppermint also launched out of Redesign Health with an $8 million seed investment. An "online clubhouse community" for adults aged 55 and older, it's goal is to improve health outcomes by providing learning opportunities and hobbies to keep older adults' minds sharp (MedCity News)
Eureka Health, a platform dedicated to helping chronic disease patients share experiences and discover treatments, raised $7 million to expand its treatment database and influence & advance treatment research (Finsmes)
SmartLens, developer of the miLens - a soft contact lens that enables early detection of glaucoma, raised $6.1 million to pursue regulatory clearance (Pulse 2.0)
Fold Health, a platform designed to ease the transition to value-based primary care, raised $6 million to grow its team and further scale the platform (Finsmes)

Heading Health, another direct-to-consumer mental healthcare provider, raised $4.5 million to expand deeper into Dallas and open a first location in Houston later this year (Finsmes)
The Wound Company, a telehealth platform for advanced wound care which partners with insurers, home care agencies, and hospices, raised $4.25 million to expand its operations and business reach nationwide (Finsmes)
Gradia Health, a concierge care platform for clinics treating patients with chronic GI conditions, raised $4.2 million to triple its patient base by the end of the year (Finsmes)
Pyx Health, which uses behavioral science and AI to support individuals with chronic conditions, raised an undisclosed amount from from TT Capital Partners to accelerate the expansion of its new product targeting loneliness (Pyx Health)
Narrable, a new EHR provider for Home Health Agencies, quietly raised $3.5m according to their Form D filing (SEC)
---
Around the World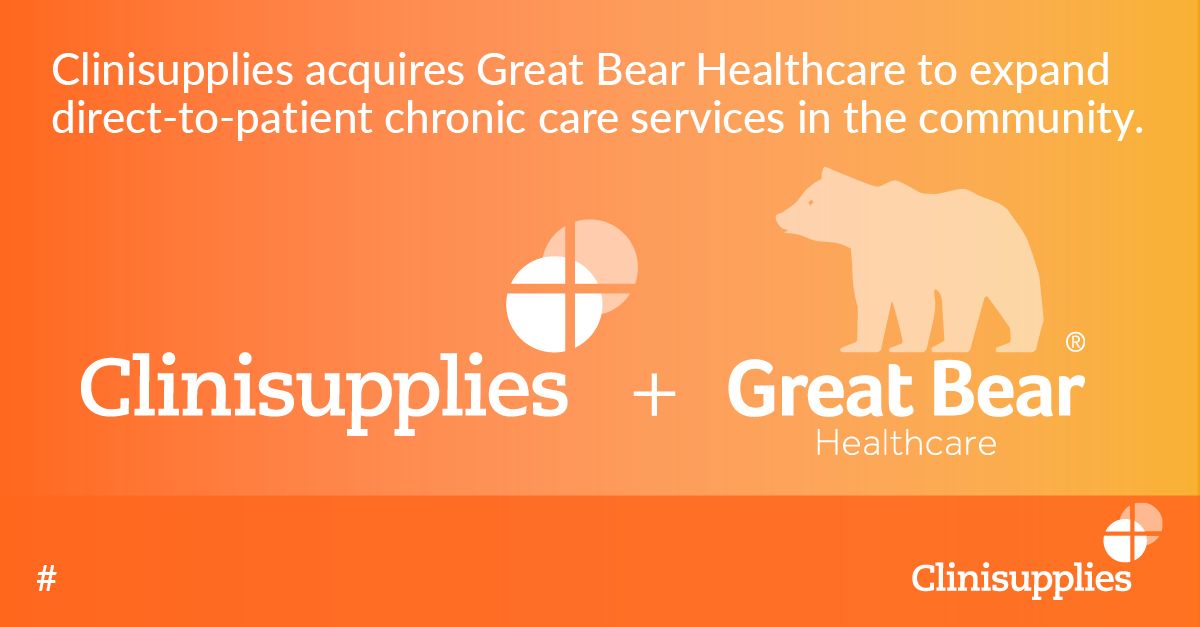 🎉 Clinisupplies, which manufactures and supplies continence care products in the UK, acquired competitor Great Bear Healthcare for an undisclosed amount. Clinisupplies itself was acquired by KKR in January, this acquisition accelerates them towards their goal of building an "international chronic care medical devices platform" (Yahoo)

Watcherr, a Belgian competitor to CarePredict (see above), raised €2 million in funding to expand beyond its main footholds in the UK and Canada (Silicon Canals)