Event Spotlight: WHAHC 2023
February was a big month for Agetech, with two 6-figure fundraises and a whopping 8-figure acquisition! What makes it even more impressive is that this all occurred in one of the toughest months for venture funding.
During a recession the need to decrease healthcare costs and improve outcomes is even greater, so it's not surprising that certain sub-sectors are still finding funding success. One of these 'hot' areas is the enablement of Hospital-at-home. A multitude of studies have shown significant cost savings in treating patients at their home instead of a facility while providing similar, if not better outcomes.
For years the World Hospital at Home Congress has gathered different stakeholders across the care continuum to help progress this transition. More info below but first, here's February's Agetech news.
---
Founder Series Podcast
In February we had the opportunity to hear from these four incredible founders on Season 2 of the Founder Series Podcast. Listen to their interviews here!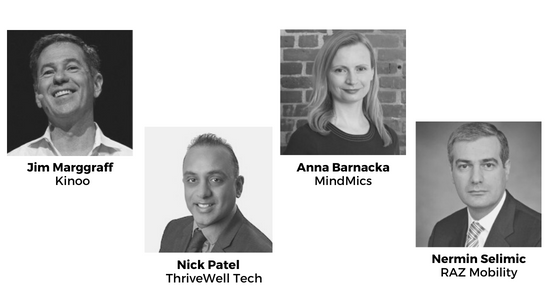 ---
February Highlights

After rumors swirled at the J.P. Morgan Healthcare Conference, it has been confirmed that CVS will acquire Oak Street Health in a $10.6B deal (Fierce Healthcare)
Healthcare staffing startup ShiftMed banked $200M in new funding to fuel its growth as investors continue to pour money into healthcare staffing companies (Fierce Healthcare)
Vytalize Health, a provider enablement platform focused on value-based care, closed $100M in Series C funding which will be used to reach more patients, invest in technology and build out its team (Fierce Healthcare)
Firsthand, a mental-illness focused startup, received $28.1M in funding from GV which will be used to grow its reach and coverage (Behavioral Health Business)
Axena Health, a medical device company focused on women's pelvic health, received a $25M investment to further develop its product (Femtech Insider)
MDI Health, an AI-powered platform that automates the optimization of personalized medication treatment, at scale, scored $20M in a recent Series A round (Business Wire)
Trust & Will, which is taking the pain and expense out of the estate planning process by digitizing it, raised $15M in funding (TechCrunch)
IncludeHealth, provider of musculoskeletal technology solutions, raised $11M in a recent financing round to further expand its remote care platform (HIT Consultant)
Home Health provider PathWell raised $10M in funding to tailor the business towards Medicare Advantage plans (Home Health Care News)
Teal, a female-focused telehealth startup, landed an $8.8M Seed investment to launch a service that supports women to collect their own samples for cervical cancer screening (TechCrunch)
Thatch, a healthcare benefits platform for startups, launched with over $6M in total funding from a Pre-Seed and Seed round (FinSMEs)
Tuned, the first hearing benefit for employers built to bring hearing health to everyone, raised $3.5M in a Seed extension round to grow its commercial team (AXIOS)
Frontrow Health, a startup enabling medical providers to build digital stores, raised $3M in Seed funding to scale its multi-sided marketplace (FinSMEs)
Statera, a company working to solve the physician compensation and attrition issue, raised $2.5M in funding which will be used to expand operations and development efforts (FinSMEs)
Dentity, the secure digital credentials and ID verification platform, closed a Seed round to expand service to millions of consumers (MarTech Series)
Tivity Health acquired Burnalong, the startup behind a wellness-focused platform, to continue their shared mission of reaching at-risk populations (Technical.ly)
---
Around the World
Swedish medtech startup Syntach AB was awarded roughly €15 million in equity financing for the development of its breakthrough device for patients with heart failure (PR Newswire)
Nextkidney, a Bussum, Netherlands-based company focused on improving the quality of life of dialysis patients, raised €11.9M ($12.6M) from investors and crowdfunding (FinSMEs)
Glaskow, UK-based Phlo, a digital pharmacy, raised £10M in Series A funding to expand the reach of its platform (FinSMEs)
UK-based DrDoctor, a healthtech company providing digital care solutions, raised £10M to further expand the sales and development teams, further invest in its product, and continue to scale across the NHS (FinSMEs)
London-baesd Doctify, a platform for patient reviews of health and social care, raised $10M in funding to accelerate growth in key international markets and expand the team (FinSMEs)
Goose, a Vancouver, BC-based insurtech company offering cancer insurance, raised $4M led by Axis Insurance Managers, with participation from Impression Ventures, Real Ventures, and Manchester Story (FinSMEs)
UK-based Sioslife, which is promoting social inclusion and autonomy through the digital literacy of older adults, secured €2.3M in funding with plans to double its team size (Agetech News)
---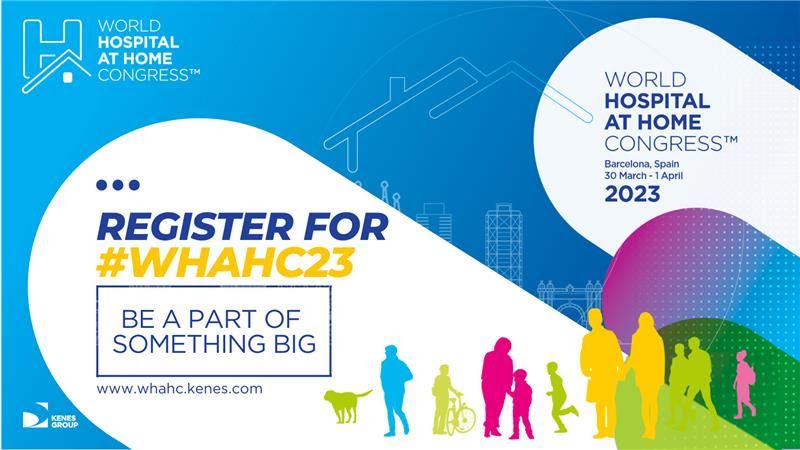 It is our great pleasure to invite you to the third edition of the World Hospital at Home Congress WHAHC 2023 on 30 March – 1 April 2023 in Barcelona, Spain and Online.
WHAHC 2023 is the only international meeting to advance the Hospital at Home model and ecosystem. Whether you are a scientist, healthcare provider, clinical researcher, policy maker, part of a start-up, or an established industry company, join us to learn the latest Hospital at Home findings and their impact on patient care.
Register before March 14 to save: https://whahc.kenes.com/register/